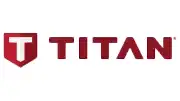 Your airless paint sprayer has been through a lot of projects. Whether you're painting a warehouse or coating the walls of a homeowner's living room, you count on your paint sprayer to handle the job. If your airless paint sprayer hasn't been working like it used to, bring it to Air Compressor Services in Grand Junction, CO today. No matter the make or model, you can trust our technicians to troubleshoot the problem and get your sprayer back to fully operational status.
Call 970-245-1320 today to schedule an airless paint sprayer repair appointment. If your sprayer is beyond repair, we'll help you choose a new one.
3 Signs Your Airless Paint Sprayer Needs Repair
It's not always easy to tell whether your airless paint sprayer needs repair work or just a good cleaning. If you think yours might need some work but you're not quite sure, here are some things to look for:

Your sprayer won't turn on.
Your sprayer keeps sputtering or spitting out paint.
Your sprayer won't take in new paint.
To speak with an experienced technician about your airless paint sprayer problems,
call 970-245-1320 now.